<![if !vml]>
<![endif]><![if !vml]>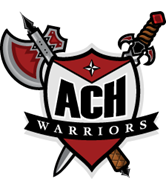 <![endif]><![if !vml]>
<![endif]>

Welcome to the
ACH Scholarship
Organization
Website!

<![if !vml]>
<![endif]><![if !vml]>
<![endif]><![if !vml]>

<![endif]><![if !vml]>
The ACH Scholarship Organization is a
501c3 non-profit organization.

We are a community-based organization with the goal to provide opportunities for current Almira Coulee Hartline high school seniors and college/trade school students to earn scholarships for post high education.

We also serve as an umbrella scholarship organization for sponsors with the same goal and help connect donor money to eligible applicants.

Every applicant, both high school and college/trade school, needs to fill out a general application in order to be eligible for scholarship money
under the ACH Scholarship Organization.

In addition to the general scholarship application, some donors require an additional application
or essay for their specific scholarship.

Please look at the applicable scholarship list for the additional scholarships you are eligible for and then use this list to find the additional scholarship applications in the google drive.

All documents can be found on the
link to the google drive below.


Like and follow our Facebook page to be updated on developments such as fundraising opportunities, ways you can give, and new scholarship information.


<![if !vml]>
<![endif]><![if !vml]><![endif]><![if !vml]><![endif]>