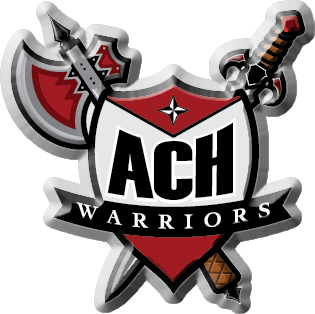 ACH HIGH SCHOOL BULLETIN - November 19, 2018

Hot Lunch: Spaghetti
Congratulations Warriors on your 100 pt victory!
Tonight: FBLA work night @ 6:00.
Tuesday: Knowledge Bowl @ Valley Christian. The bus will leave CC @ 7:30. The following studnents will be gone: Gabi, Thomas, Austyn, Maren, Madelyn, Ruth, Kody, Reece, Dane, Sammi and Mimi.
Tuesday: Josten's Rep will be here @ lunch to take grad order.
Wed: Early Release for Thanksgiving - Periods 1-4 (Brunch Schedule)
Thursday: Happy Thanksgiving
Saturday: State Semi-Finals in Football vs. Naselle @ Wenatchee Apple Bowl @ 1:00. The bus will leave Almira @ 8:00, Hartline @ 8:15 and CC @ 8:30.
Wed (11-28): Multi Media field trip to Dry Falls Interpretive Center. The bus will leave @ 8:50 and return approximately 10:00. Students attending are: Kaylee Brink, Hayden Buchanan, Courtney Cox, Samantha CVook, LeeAnn Couvillier Grady Douglas, Conner Emerson, Auri Grass, Kody Higgs, Sammi McGuckin, Casesn Murray, Abby Roberts, Austin Tracht, Brandon Tucker, Melanie Winterroth



Wed (28): ASVAB results